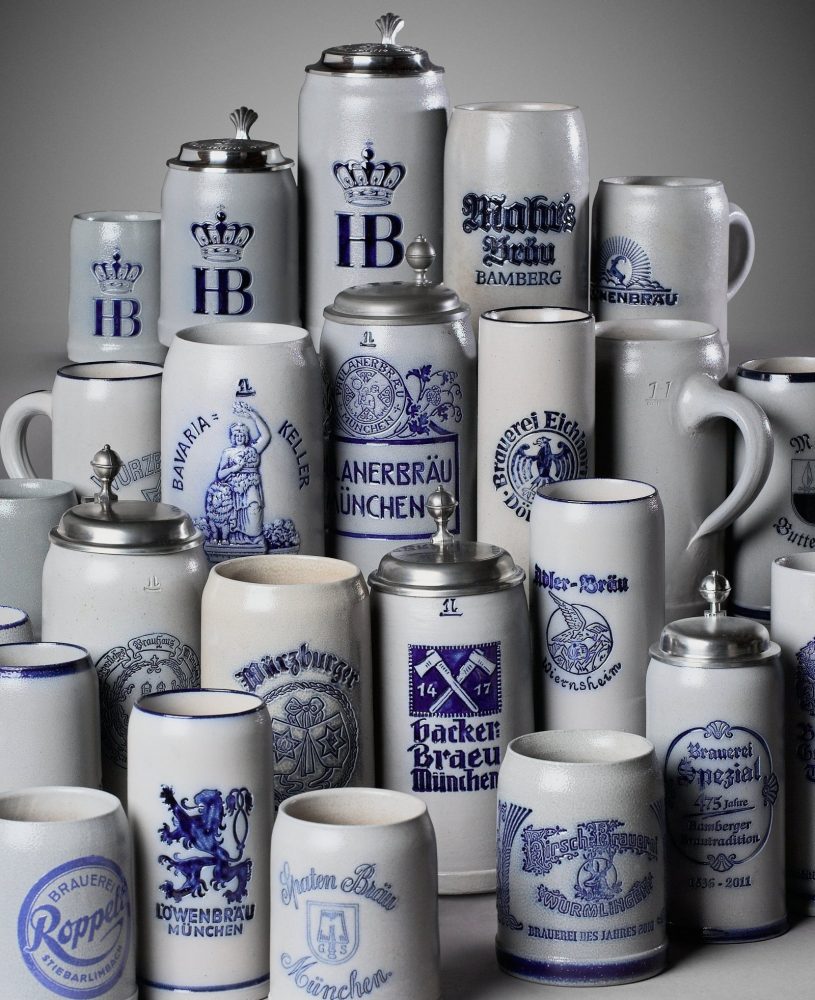 The beer mug manufacturer
The probably most traditional drinking vessel for good beers is much more than a decorative accessory. A salt-glazed beer mug combines the functionality of the ceramic with the cultural flair of enjoying beer. The beer mugs made of stoneware ensure that an optimal drinking temperature is maintained as long as possible. This keeps the beer pleasantly cool and fresh, even on warm summer days. The finely structured surface of the salt glaze improves the longevity of the foam crown and protects the ceramic from chemical and mechanical loads. In our Beerstein factory, the highest quality standards are set for the handcrafted beer mug. Breweries and restaurants can use the advertising space of their individual stoneware steins perfectly.
cider pitchers production
If you are looking for the right drinking vessel for a good cider, you will hardly be able to avoid salt-glazed Bembels.
Bembels has been an integral part of gastronomy in the cider scene for many years. In combination with cups or glasses, it serves as a serving vessel in all good cider restaurants. In the stoneware factory of the Schilz company, Bembels are manufactured in a wide variety of designs. The shape of the Bembel has a cultural as well as a functional background. In spite of the often large capacity, it is possible to dispense easily. The thick-walled stoneware jar stores the temperature of the apple wine and reduces the heating of drinks due to warm restaurant temperatures or sunlight. The high-quality Bembels from Schilz are handcrafted quality products. Different manufacturing processes allow us, depending on the number of pieces and the design, to be able to manufacture our customers' individual product with the right price-performance ratio.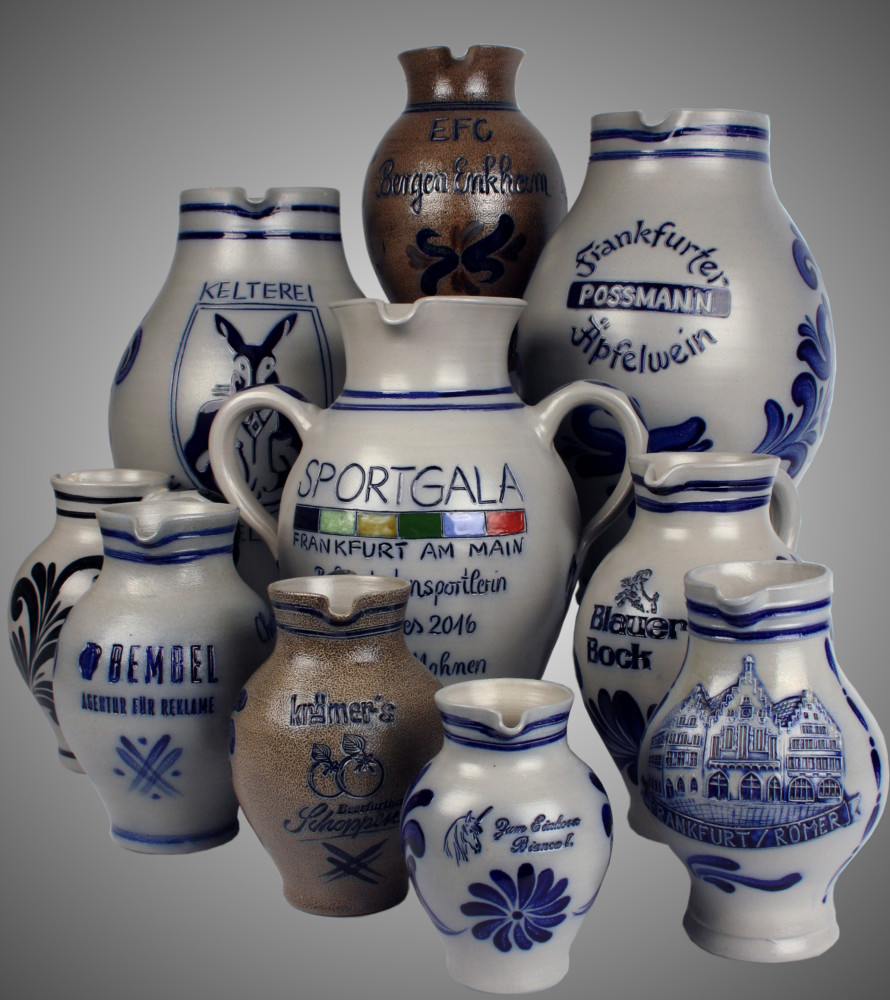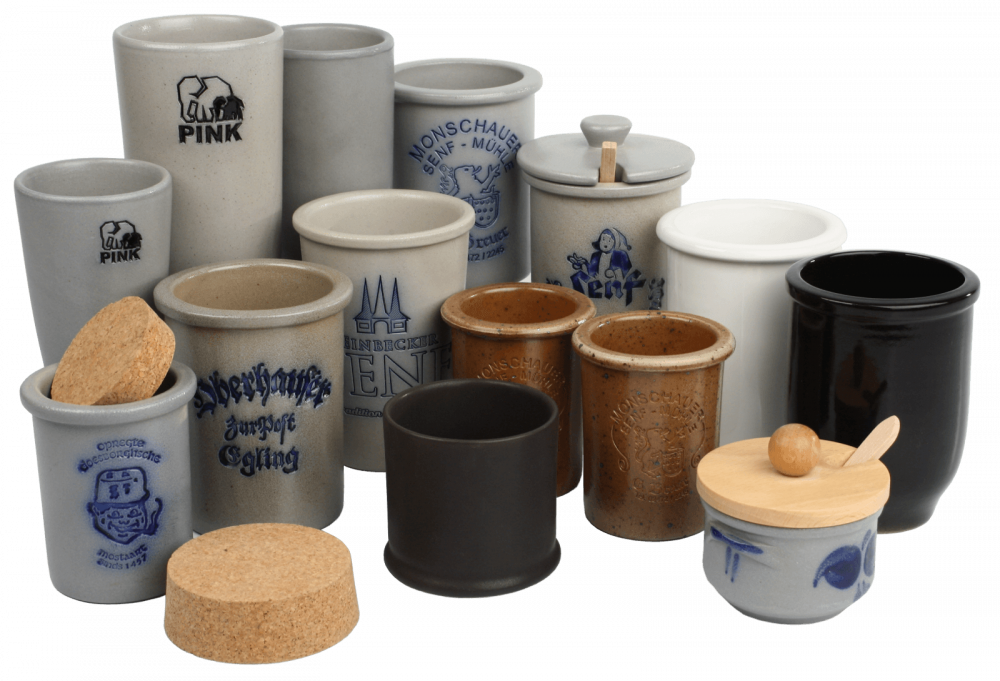 Mustard pots, spice jars and storage containers
Products of particularly high quality can often be recognized by their packaging. Delimitation to cheap products is one of the most important tasks for the sale of high-quality food. In addition to the visually appealing features, the packaging of mustard in ceramic increases the shelf life of the aromas. Mustard packaging made of aluminum or plastic certainly has its advantages. They are designed for the needs of the masses. However, if a product is to attract people's attention due to its special quality, suitable packaging is the first step in the right direction. Crafted from natural raw materials, reusable and environmentally friendly in manufacture and disposal, our products are ideally suited to sustainable concepts.